Skip to Content
Shine Bright in Spruce Grove with Cosmetic Services
Make the most of your pearly whites with tooth whitening services from Westwind Dental. We will help restore the original luster of your teeth so you can feel confident about showing them off. If you are nervous about displaying your discolored or yellowed teeth, we can help. Call us today to make an appointment. We will go over our cosmetic techniques with you and explain how you can get your teeth multiple shades whiter. We conduct whitening, composite buildups, and veneers.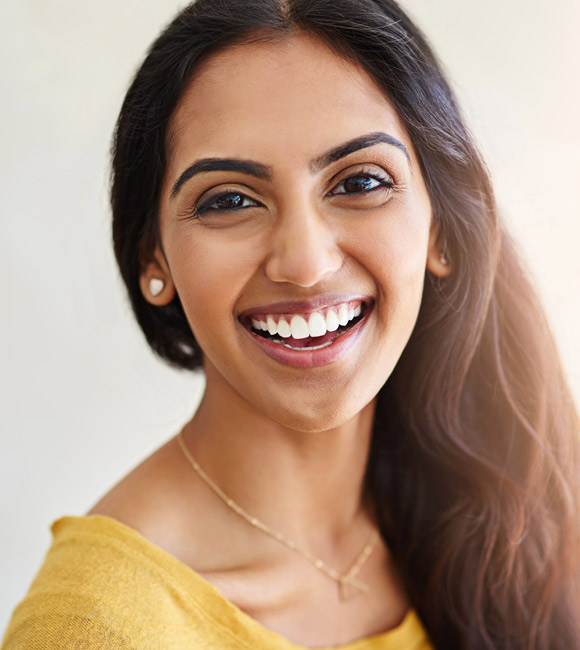 The Tooth Whitening Process
Many Canadians have tried home remedies or over-the-counter teeth whitening trays. These versions usually have unsurprisingly weak results and end up costing you more than they are worth. When you come into our office, we will fit you with high-quality whitening trays to get you the results you want. Before we start the whitening process, we will conduct an exam of your mouth to make sure you do not have any cavities. The bleaching gel we use can make the damage from cavities even worse.
After we finish whitening your teeth, it is up to you to ensure your pearly whites stay that way. Our staff will talk to you about preserving your newly-whitened teeth. We want you to enjoy your bright new smile for as long as possible before receiving another treatment. Some simple ways to avoid discoloring your teeth in the future include avoiding coffee, tea, red wine, and smoking cigarettes.
Veneers
Veneers are tooth-shaped caps that are bonded to your natural teeth to help restore your smile. These are made of semi-transparent porcelain to match the look of natural teeth. Each cover is custom-tailored to fir your color, shape, length, and size of tooth. They are also used to fix gaps in teeth, misshaped teeth, misaligned smiles, and discolored teeth. This process usually takes two to three visits to complete and is a treatment many patients choose for a bright and impressive smile.
Get the Most out of Your Smile