Skip to Content
Bring Your Smile Back with Dentures
At Westwind Dental, we offer partial and full arch dentures for our patients in Spruce Grove. These removable tooth replacements are perfect for those who want to restore their smile. They can be more affordable than bridges and implants to replace teeth. Whether you are missing teeth due to an injury or disease, dentures can help fill the gaps, helping fix aesthetics and function. The longer you wait to replace your missing teeth, the more problems that can arise. If you are missing teeth and interested in a denture consult, call Westwind Dental today! We will go over the pros and cons of dentures and determine if they are the right fit for you.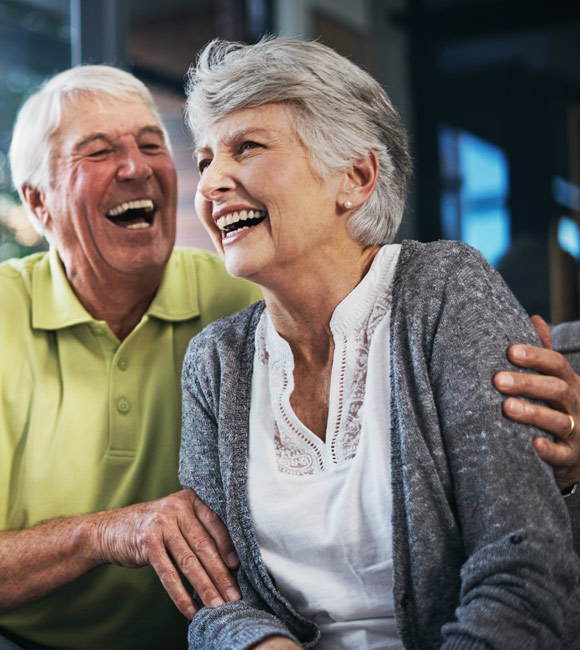 Why Choose Dentures?
Most people may not know that there are many different types of dentures. Because everybody's mouth is different, there are different styles and sizes of dentures to accommodate each of our patients. Conventional and full dentures help correct your smile if you are missing all or most of your upper or lower teeth. They give you a natural look and help during conversation and eating. Your teeth play a pivotal role in properly speaking, and you will love having a full set back to restore your confidence. Partial dentures are another option to fill missing gaps in your smile. These work when you are only missing a few teeth but still want a removable solution. We also treat patients with overdentures and implant-supported dentures. When you come in for your initial consultation, we will talk to you about your options and find you a set of replacement dentures suitable for your needs.
What is The Denture Process Like?
Getting dentures is a relatively easy process. We start by conducting a full examination of your mouth, specifically your missing or damaged teeth. Once we determine the correct type of dentures for you, we will take impressions. These allow us to send data off to our lab to custom-fabricate your dentures. After a few weeks, you will come back, and we will affix your new dentures. During this visit, we will also talk to you about caring for your dentures, how to wear them, and answer any questions or concerns you may have. After that, you are free to show off your new full and radiant smile.
Get the Most out of Your Smile